Fully customizable
Signup date, revenue, phone number, links, buttons, ...
You define what to load from your HubSpot account and how it's displayed. Show account type, last login date, payment plan, customer lifetime value, link to the account management page or add a button that directly triggers an action in your backend.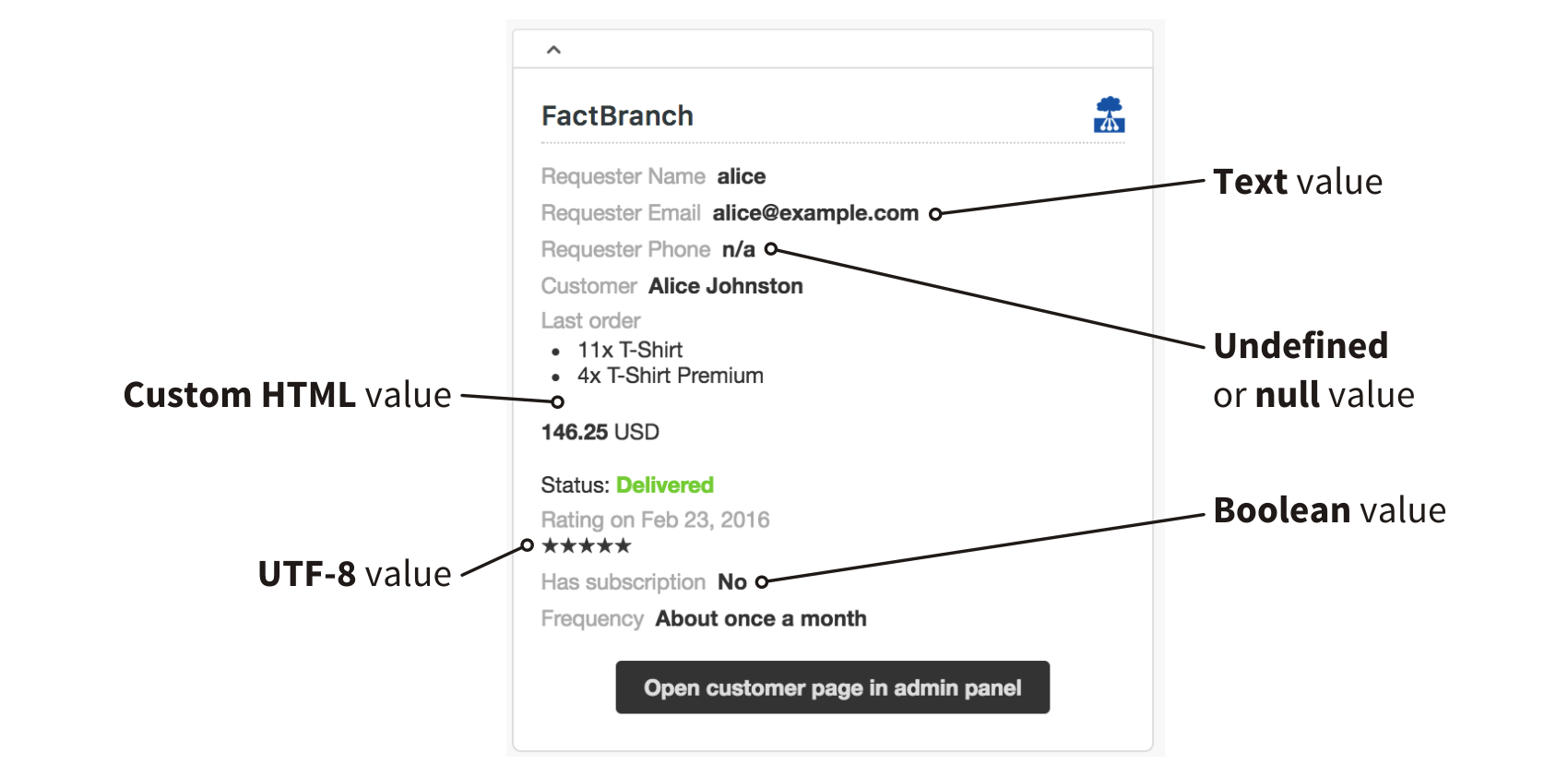 Easy to configure
Set up connections with a few clicks.
Use the FactBranch config UI to connect your HubSpot account to Zendesk and define which fields are displayed.
Excellent support
We won't rest until the integration is working.
Most integrations are easy to set up. But some external services need a bit of extra work. Whatever the issue or the question, the people behind support@factbranch.com will help you.
GDPR
The strongest data protection on earth.
FactBranch is based in the European Union and complies with GDPR. We never store any of your data unless you explicitly tell us to. Learn more about how we handle your data.