FactBranch now works for calls too by displaying customer info for calls via Zendesk Talk.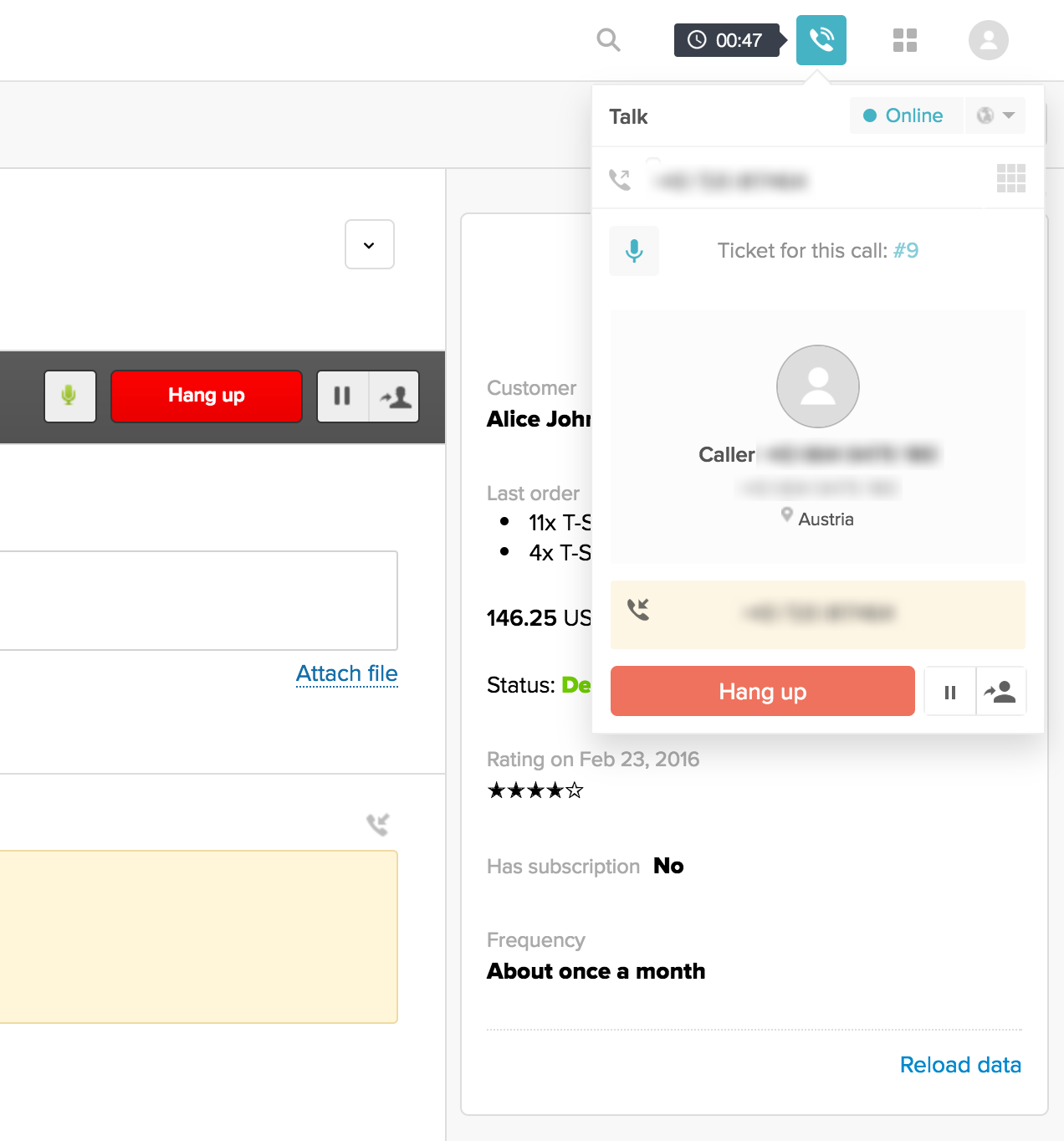 FactBranch's goal is to give support agents the information they need to deliver fast and excellent support. We do this by looking up who contacted you in your customer database and by displaying the customer details in Zendesk right next to the ticket. Now we can do all of this for calls too.
When your support agent picks up an incoming call in Zendesk Talk, FactBranch looks up that number in your database and displays all the information you want in Zendesk. Your agent doesn't have to ask for a name or a customer ID and doesn't have to look up the customer manually. They have all the details at their fingertips and can help instantly.
Of course FactBranch Phone works side-by-side with FactBranch Email and includes connections to PostgreSQL, MySQL and MS SQL Server databases so you can get all the information you need to help your customers efficiently.