How does it work?
You provide a single API endpoint
FactBranch only needs a single API endpoint on your server. Every time one of your users opens a FactBranch addon somewhere, we'll send a request to your API endpoint. FactBranch will then transform the raw data your API returns into the UI that's displayed to the user in the addon.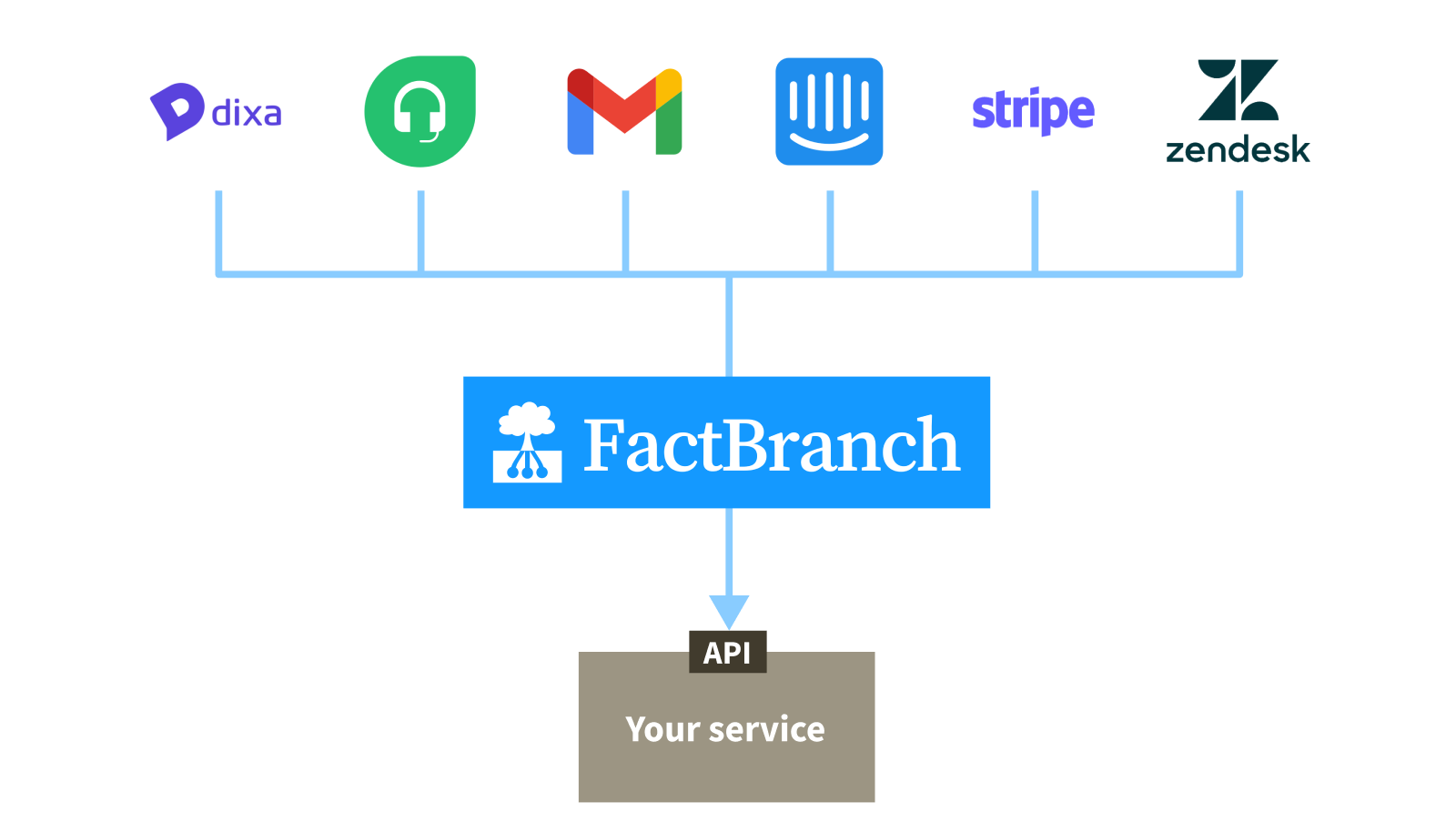 Customize what's displayed in the addons
FactBranch generates displays optimized for all the addons we offer and lets you configure how your data is displayed in the addons. Giving your users beautiful and clean data displays wherever they need data from your app.