How does FactBranch get customer data into the ticket? There are two different options:
Push data into ticket fields
When a ticket is created, FactBranch SQL Connector looks up customer data and saves the results directly into ticket fields. Ready for your agents and for your reports in Zendesk Explore.

Display data in the ticket sidebar
When an agent opens a ticket, SQL Connector loads the customer info from your database or your JSON API and displays it in the ticket sidebar. For this you'll have to install our app from the Zendesk Marketplace.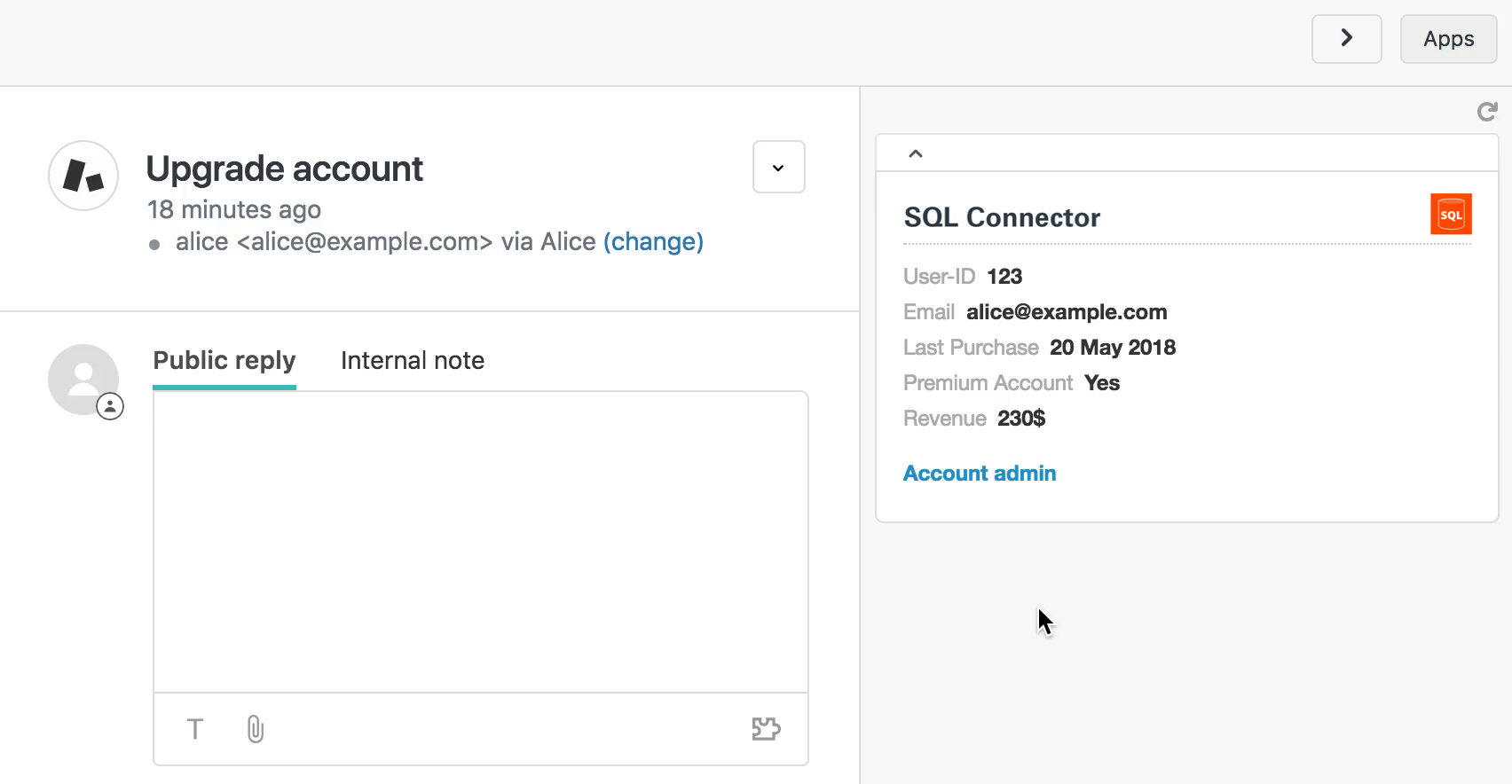 Companies around the world use FactBranch and SQL Connector