FactBranch displays customer data next to Zendesk tickets. Giving your support team the info they need to deliver fast and efficient customer support.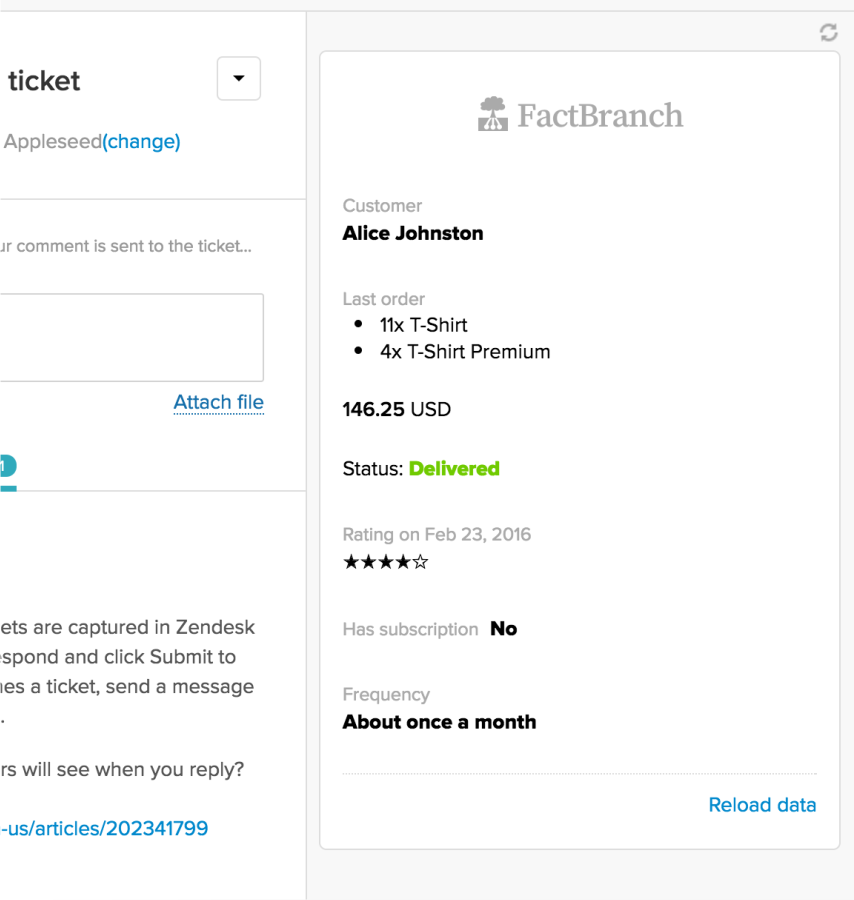 For quite some time we've worked with our customers to integrate their data sources into FactBranch to display valuable info in Zendesk. We've gotten so good at this that we're now offering custom data source integration for every Pro-account.
So whether you use a CRM like HubSpot, have a JSON API, a database like Postgres or Amazon Redshift or a Google Docs Spreadsheet. As long as we can access it online it's possible to use it as a data source for FactBranch.*
Save your support agents valuable time and show them customer details like customer value, first/last purchase, account type or rating.